Stockholm, Sweden
Check out this event in Sweden 🙂
Undergången eller Singulariteten! Allvarliga hot som klimatförändringar, pandemier, antibiotikaresistens, kärnvapenkrig eller fientliga robotar och artificiella intelligenser sägs kunna fullständigt utplåna mänskligheten. Andra tänkare diskuterar en Singularitet, en händelse då teknologier som genteknik, robotik, informationsteknik och nanoteknik går samma och radikalt förändrar människans livsvillkor. Kommer 2000-talet att bli människans sista århundrade som art?
Waldemar Ingdahl ger ett kort föredrag om vi har vänta oss förintelse eller fulländning de närmaste åren. Sedan öppnas möjligheten för dig i publiken att kunna diskutera och informera dig.
Den 1 mars är World Future Day, en internationell dag för att fira och diskutera framtidsfrågor. Studiefrämjandet är medarrangör. Brygghuset ligger på Norrtullsgatan 12 n
Utah, America
T
he Mormon Transhumanist Association is having a lunch celebration of Future Day 2016
Future Day is 1 March, and the Mormon Transhumanist Association invites you to join us for lunch and casual conversation about the future at Costa Vida (1621 N State) in Orem, Utah, at 11:45am on 1 March 2016. Bring your friends and family, and of course your thoughts and questions about the ethical use of technology and religion to extend human abilities.
Holidays provide a fantastic way of channeling peoples' attention and energy. Most of our holidays are focused on past events or individuals, or on the rhythms of nature. History and nature are wonderful and should be honored — but the amazing future we are building together should be honored as well. Future Day is a way of focusing and celebrating the energy that more and more people around the world are directing toward creating a radically better future. This is a brand new holiday — the first Future Day was in 2012. This year on March 1st Future Day will be even better! Let us all work together to continue to make Future Day a great success!
Melbourne Australia
Future Day Melbourne – March 1st 2016
WHAT:  Fun!  Also.. Clear thinking about the future – 3 speakers/demonstrators
WHEN: Tues March 1st (2016) at 6.00pm for a 6.30pm start
WHERE: Bull & Bear Tavern – 347 Flinders Ln Melbourne (downstairs)
Adam Ford: Host, introductions, butler of ceremonies
Craig Pearce:  Past, Present and Future Considerations for Computer Security and Safety – Also displaying a number of awesome retro computing specimens for you to drool at (and not on).
Adam Karlovsky: Transgenics – Gene Inserts Unlocking the Power of Pharmacology – Potentials increase by orders of magnitude when combining gene inserts with drugs.
Brendan Hill: Progress in Artificial Intelligence – Will AlphaGo Become the New Go Grandmaster this March?  Discussion on AlphaGo – will it beat Lee Sodel later in March? (bets involved)
Queries?  Message Adam Ford on Facebook or call 0421979977
Beijing China
As Beijing anticipates Future Day, I would like to revisit the Chinese legend of the carp who jumped over the Dragon Gate (鲤鱼跳龙门), now, in 2016.  The legend's origin goes back thousands of years, and while it is simple enough to have survived for so long, it tells a profound story of apotheosis.  The legend goes– a red carp swims up the river, then swims up the waterfall.  Atop the waterfall is the Dragon Gate.  Here the carp faces its final challenge – jump over the gate and become a dragon.
This is a story of transcendence, and while recounting this story, I cannot help but see humanity's exponential journey towards a Technological Singularity.  Look at the exponential graphs of information technologies' charge toward the top, and ultimately off the chart.  Exponentials start off slow and low, just as the carp in the river.  Then, at the knee of the curve (the base of the waterfall) things begin to escalate quickly.  Eventually, exponentials jump off the top of the chart – this is the Dragon Gate atop the waterfall.  What happens when our technologies jump off the chart?  We become the dragon.  This Chinese legend is the story of humanity.  We will become something greater than human. We will become god-like.
This Future Day, let us come together around the world, bridging disciplines to build paths towards a radically bright future.  Beijing Technium (帝都科魂) is doing that right here in Beijing.  It is wonderful to see how far our transhumanist ideals have come along since our first mainland China transhumanist conference (Humanity Plus @Beijing 2013).  We mustn't let up.  Full speed ahead!  We are not getting younger.  Existential threats remain. We must continue to swim with all our strength until we jump over that gate!  What lies beyond, is beyond human imagination.
在刚刚开始的2016年,在北京即将迎来"未来日"之际,让我们再次回顾一下中国经典传说"鲤鱼跳龙门"的故事。这个传承了千百年的传说,主要讲述了黄河鲤鱼逆流而上跳过龙门,就会变化成龙的故事,听似简单,却意义深远,承载了对未来的美好颂扬。
这显然是一个关于自我超越的故事,这让我不禁想到了 人类在去往未来"科学奇点到来之日"的道路上正在以指数速度行进发展着。让我们不妨来看一看那些记录信息以指数速度迅猛发展的示意图——信息发展的初期也许缓慢平和,就像鲤鱼最开始游过的河塘;但是到后来,当它游到(信息发展到)航路的拐点, (也就是瀑布脚下) ,事态开始迅猛上升,最终冠冲云霄。这也就像是故事中鲤鱼到达瀑布顶端的龙门。 那么当信息发展到尽头又会发生什么呢?到那时,我们便变成了龙!这则鲤鱼跳龙门的故事其实是关于人类本身的故事。它喻示了我们也终将会成为更好高级的物种,就好像上帝一样。
本次未来日的到来,让我们借此机会相聚在一起,一起携手筑建一条通向光明未来的道路,Beijing Technium (帝都科魂) 在北京,正向这个目标努力着。我们很欣慰地看到,自从2013年我们第一届人类发展大会以来,到现在我们的理想已兑现了很多, (Humanity Plus @Beijing 2013).  我们不要止步,我们要加速向前!时间不会倒退,现存的威胁依然存在。 我们要继续努力向上游行,用尽我们所有的力气,直到我们翻越过那道龙门!等在我们道路前方的挑战,将超乎我们的想象! 让我们一起加油!
Sydney, Australia
Future Day, 1 March, is a global phenomenon. Our goal is to have Future Day adopted as an official holiday by governments on all levels around the world for the global population to consider the future of humanity. Check out the Facebook Page

This year, Future Day in Sydney will be celebrated at Deloitte, Level 11, 225 George St, Sydney NSW 2000.
Schedule:
6:30pm: Arrival, drinks and mingling.
7:00pm: Welcome and Introduction – Peter Xing
7:10pm: The Future of Innovation – Nathan Waters
7:30pm: The Future of Virtual and Augmented Reality – Scott O'Brien
7:50pm: The Future of Neurotechnology – Peter Simpson-Young
8:10pm: The Future of Artificial Intelligence – Peter Xing
8:30pm: Technology: A Double Edged Sword – Shara Evans
8:50pm: Policies for the Future – Dr James Jansson
9:10pm: Panel discussion and Q&A.
9:30pm-10:00pm: Drinks and mingling.
Defeating Aging – Roadmaps to Rejuvenation (Global Future Day Event)
Aubrey de Grey, Liz Parrish and Bill Andrews will join us in a Future Day panel on extending healthspan – discussing misudnerstandings about aging, why rejuvenation therapy?, media responses to anti-aging, strategies for personal longevity and what we can do to further the cause of defeating aging.

Online Event – Facebook – Google Hangouts on Air (live video feed)
– Aubrey de Grey – Chief Science Officer at SENS Foundation – http://sens.org/
– Liz Parrish – CEO of Bioviva Science – http://bioviva-science.com/
– Bill Andrews – CEO of Sierra Science – Sierra Sciences Inc.: http://www.sierrasci.com/
Venezuela
DEL 2001 AL 2031
Conversatorio sobre el futuro
El 1ro de Marzo se celebra mundialmente el Future Day, en Venezuela lo estaremos celebrando con la participación de José Luis Cordeiro junto a los primeros ganadores del premio Sembrar el Futuro de la Sociedad Mundial del Futuro Venezuela.
Con participación de:
– Alejandro Arreaza
– Gregorio Drayer
– Julio Betancourt
– Juan Domingo López
Con comentarios de:
– Vicente Dávila
– Iruña Urruticoechea
The Millennium Project – Global Online Event
Futurists Worldwide 24-Hour Discussion to Celebrate World Future Day March 1st to be Hosted Online by The Millennium Project
Subtitle: Six international futurist organizations have joined forces to invite their members and the public to come online at 12 noon in their time zone to explore how they can help build a better future.
On March 1st, International Futures Day, six international futurist organizations will come together to conduct a 24-hour conversation about the world's potential futures, challenges, and opportunities. This online conversation will be moving across the world with people entering and leaving the conversation whenever they want.  The six organizations will provide facilitators for each of the 24 time zones as possible.  In addition to The Millennium Project, they are the Association of Professional Futurists, Club of Amsterdam, 'Science, Technology & the Future', World Future Society, and the World Futures Studies Federation.
Four years ago on March 1st 2012 groups around the globe celebrated Future Day for the first time – hosting activities both locally and online to both a) celebrate the possibility of and b) strategize to bring about positive futures. This year Joyce Gioia, CEO of The Herman Group and Dr. Claire A. Nelson, Founder of The Futures Forum will join Dr. Jerome Glenn, CEO of The Millennium Project to make this global online event a success. The objective is to support humanity in thinking about a more positive future.
"Whatever time zone you are in, you are invited at 12:00 noon in your time zone to click on the Future Day button at www.millennium-project.org or www.themp.org and join the conversation," says Jerome Glenn. If the limit of interactive video conference participation is reached, new arrivals will be able to see and hear, but not have their video seen and voice heard, but they can type in their questions and comments at: https://twitter.com/MillenniumProj that the facilitators can read live in the video conference.  As people dropout, new video slots will open up.  "This is an open, no-agenda discussion about the future, but in general people will be encouraged to share their ideas about how to build a better future."
The contacts for the leaders of these organizations are:
Association of Professional Futurists, Cindy Frewen, Chair cfw@frewenarchitects.com
Club of Amsterdam: Felix B Bopp, Chairman – felix@clubofamsterdam.com
Future Day, 'Science, Technology & the Future': Adam Ford – tech101@gmail.com
The Millennium Project, Jerome Glenn, CEO, Jerome.Glenn@Millennium-Project.org
World Future Society: Julie Friedman Steele, julie@wfs.org
World Futures Studies Federation, Jennifer Gidley, President wfsf.president@jennifergidley.com
We need YOU.. to hold the fort for the future.. be a Host on our 24 hour.. Futurathon… Send us the HOUR or TWO that you would like to moderate to thefuturesforum@gmail.com.
São Paulo, Brazil
São Paulo will have a live event, starting at
7pm
, with six short speeches (10-15 minutes "TED style"), a discussion panel with the speakers and networking at the end.
Andre Massaro will be speaking at the event – the talk title will be "Fintech and the
future
of money".
Peru
Día del Futuro
APROEF – MUSUXCHAY – COLEGIO DE INGENIEROS DEL PERÚ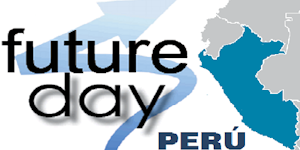 Martes, 1 de marzo de 2016 desde las 19:00 hasta las 22:00 (Hora estándar de Perú Hora de Perú)
San Isidro, Perú
DIA INTERNACIONAL DEL FUTURO – 1° DE MARZO
La Asociación Peruana de Prospectiva y Estudios del Futuro (APROEF) invita a todos los peruanos preocupado por el futuro de nuestra Nación a una Jornada de Reflexión y Esperanza con motivo de celebrar el día Internacional del Futuro este martes 1° de marzo de 2016.
Objetivo: Promover el estudio, análisis y debate de los cambios sociales, económicos y ambientales que generará el desarrollo científico tecnológico en los próximos años.
Sede: Consejo Departamental de Lima del Colegio de Ingenieros (Calle Marconi 210, San Isidro)
Hora: 7:00 pm.
Mesa Redosnda:  La IV Revolución Industrial y el Futuro del Perú.
INGRESO LIBRE
ANTECEDENTES
El International Future Day es una iniciativa a nivel global del HUMANITY PLUS, anteriormente conocida como Asociación Mundial Transhumanista (Transhumanism World Association),  organización sin fines de lucro que promueve la discusión de las posibilidades de mejora radical de las capacidades humanas mediante las aplicaciones y mejoras que se alcancen por la Convergencia Tecnológica NBIC (nanotecnología, biotecnología, TICS y cognociencias).
El 1 de marzo de 2014, se celebró por primera vez en el Perú el Día Internacional del Futuro (International Future Day). Evento que se celebró en las Instalaciones del Colegio de Ingenieros del Perú y donde se trataron temas importantes relacionados con el desarrollo y futuro del Perú en materia de Educación, Medio Ambiente, Energía y Alimentación, a cargo de distinguidos expertos como el Dr. Augusto Mellado Méndez, ex Presidente del CONCYTEC y Miembro del Consejo Nacional de Educación; el Dr. Eduardo Calvo, miembro del Consejo Directivo del IPCC (Panel Intergubernamental del Cambio Climático) que ganó el Premio Nobel de la Paz 2008; entre otros.
En este evento se presentó de manera oficial en Lima la versión en español del último libro de Raymond Kurzweil, cuyo sugerente título Cómo crear una mente, nos conduce a descubrir los secretos de la verdadera última frontera del conocimiento humano, nuestra propia mente. La presentación estuvo a cargo del Sr. Carlos García, editor de la versión en español, quien vino directamente desde Madrid para realizar el lanzamiento del libro durante el International Future Day – Perú.
Las Conferencias Magistrales estuvieron a cargo de dos expertos futuristas de tallas mundial.  La primera Conferencia Magistral sobre el Futuro de la Tecnología estuvo a cargo del Dr. José Luis Cordeiro, Presidente de la Sociedad Mundial del Futuro – Filial Venezuela y del Nodo venezolano del Millennium Project, y docente de la Singularity University, la Universidad más "extrema" del mundo, que justamente prepara a los investigadores y futuros líderes mundiales que tendrán que gerenciar estos c  ambios en los próximos años.
La segunda Conferencia Magistral sobre el Futuro de la Sociedad y del Medio Ambiente estuvo a cargo del Dr. Carlos Fonseca Zárate, ex-Director General de COLCIENCIAS y ex-Viceministro del Ambiente de Colombia, experto internacional en temas vinculados con el futuro de la sociedad y el medio ambiente, quien nos propuso diversas formas de cómo analizar el futuro que nos tocará vivir.
Público Objetivo
–   Gerentes y Funcionarios del Organizaciones Gubernamentales
–   Profesionales de diferentes ramas
–   Estudiantes universitarios
–   Público en general
India
Siddartha S Verma, co-founder of the India Future Society will host a Future Day activity on March 5th in Bangalore https://www.facebook.com/events/1735326783371062/